Educators

Businesses
Americas Accreditation Conference
Join 500+ peers in Atlanta, Georgia, USA for AACSB's largest accreditation-focused event.
Date(s)
September 13​ – 15​, 2022
Event Type

Conference
Engage in over 20 hours of networking and learning with the best minds in business education, focused on quality improvement, making a societal impact, and creating positive outcomes for your students and global stakeholders.
Through interactive discussions about education within and even beyond the classroom, discover how your peers are navigating change. Learn from the schools that have undergone initial and continuous review cycles under the 2020 standards.
Take this opportunity to meet one-on-one with an accreditation professional and get answers to your university specific questions.
From faculty qualifications to physical, virtual, and financial resources, the Americas Accreditation Conference in Atlanta, Georgia, USA, will engage you in discussions about the key inputs needed for creating lasting impact in our communities and globally.
Register by August 26 to save 200 USD!
Featured Sessions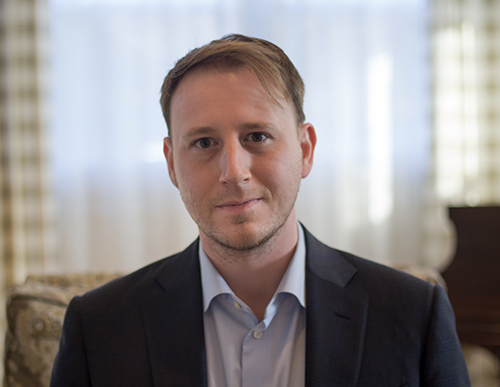 Keynote I: The Future of Higher Education—A Time for Leadership
Scott Van Pelt, Associate Director, Wharton Communication Program, The Wharton School, University of Pennsylvania
In this session, Scott Van Pelt will draw on insights from his recent book, The Great Upheaval: Higher Education's Past, Present, and Uncertain Future, to discuss topics that are of critical concern to postsecondary leaders, faculty, and staff, with special consideration for business education. The session will explore key questions such as: how much will colleges and universities change, what will change, and how will these changes occur?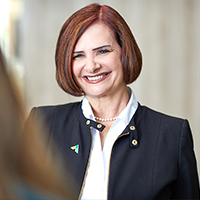 Keynote II: State of Accreditation Discussion
Stephanie Bryant, Executive Vice President and Chief Accreditation Officer, AACSB International
Join Stephanie Bryant and Suzanne Mintz, AACSB's vice president of accreditation, as they share a series of insights on accreditation outcomes from 2021–22. Learn what you need to know going forward, what is on the horizon for accreditation, and how innovations of the future will align with the standards. This keynote session will include an in-depth review of the recently released State of Accreditation report so that you understand your next steps as an institution and how to move forward in your quality journey.

Who Should Attend
Deans, associate deans, program directors, department chairs, and faculty responsible for accreditation-related activities. Individuals involved in quality assurance, assessment, curriculum development, or reporting for accreditations.
Connect With Us!
Join the conversation with @AACSB and #AACSBaccreditation on Twitter. Have questions about this or other events? Contact us at [email protected].
Pricing (USD)
Member Pricing 1st and 2nd
On or after September 13
$1,195
Member Pricing 3rd and subsequent
On or after September 13
$1,095
Non-Member Pricing
On or after September 13
$1,395