Businesses

Educators
International Conference and Annual Meeting (In-Person)
This April, we are proud to convene the largest global gathering of business school leaders at AACSB's International Conference and Annual Meeting.
Location
New Orleans, LA, US
Event Type

Conference
Keynote Speakers
Keynote I: Conversation with Simon Sinek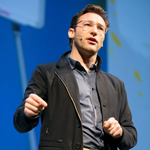 Simon Sinek, Optimist and Best Selling Author
Simon Sinek is an unshakable optimist. He believes in a bright future and our ability to build it together. Described as "a visionary thinker with a rare intellect," Simon has devoted his professional life to help advance a vision of the world that does not yet exist; a world in which the vast majority of people wake up every single morning inspired, feel safe wherever they are, and end the day fulfilled by the work that they do. Simon is the author of multiple best selling books including Start With Why, Leaders Eat Last, Together is Better, and The Infinite Game. Simon will be joining us virtually.
Keynote II: Education in the Emerging Future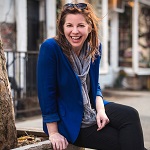 Kate O'Neill, Founder and Chief Tech Humanist at KO Insights
Kate O'Neill is widely known as "the Tech Humanist." She is founder of KO Insights, a strategic advisory firm committed to improving human experience at scale, even — and especially — in data-driven, algorithmically optimized, and AI-led interactions. Kate regularly keynotes industry events, advocating for humanity's role in an increasingly tech-driven future. Her world-leading clients have included Google, Adobe, IBM, Yale University, the city of Amsterdam, and the United Nations. Kate's prior roles include creating the first content management role at Netflix as one of the company's first 100 employees; developing Toshiba America's first intranet; leading cutting-edge experience optimization for Magazines.com; and founding [meta]marketer, a first-of-its-kind digital strategy, analytics, and experience optimization agency. Author of 5 books including her latest, A Future So Bright, Kate's insights and expertise have been featured in WIRED, CMO.com, USA Today, and many other outlets. She has been featured and quoted in a wide variety of national and international media, including the New York Times, the Wall Street Journal, WIRED, NPR, Marketplace, NBC News, and BBC World News. In 2020 she was named to the Thinkers50 Radar, a global ranking of top management thinkers.